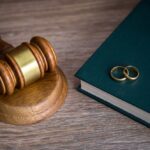 April 26, 2023
Gloucester County divorce lawyer Henry Weinfeld is well versed in New Jersey family law (NJ fam law) from his conveniently located office in Haddon Heights. His divorce law services include legal counsel regarding custody issues, child support, alimony, divorce and other Gloucester County family law legal situations. As a well-known divorce lawyer in the South […]
Read More....
---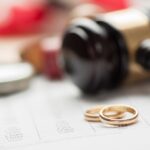 South Jersey divorce attorney Henry Weinfeld specializes in New Jersey family law (NJ fam law) from his conveniently located office in Haddon Heights, Gloucester County.  His services include legal counsel regarding divorce, custody issues, alimony, child support and other issues related to South Jersey family law. As a leading South Jersey family law expert, Henry […]
Read More....
---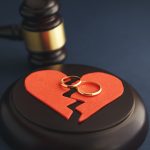 March 23, 2023
Anyone who has been through a divorce can tell you that the financial burden can be devastating, especially if the divorce is contentious and drags on through the courts. If you and your partner cannot reconcile, you'd be wise to seek ways to keep your divorce costs as low as possible. The law office of […]
Read More....
---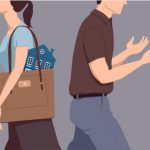 If you have been cohabitating with a partner for a long period of time without being legally married, you may believe that you are bound in a common law marriage. If you're seeking a common law divorce in New Jersey, you may be surprised at the state's actual laws. It's a common myth that in […]
Read More....
---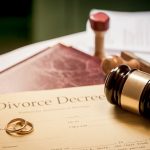 January 24, 2023
If you are negotiating a divorce and are in need of Gloucester County divorce mediation services, call the law offices of Henry M. Weinfeld. Henry Weinfeld represents clients throughout Gloucester County and Southern New Jersey in matters of divorce and family law issues. His office is conveniently located in Woodbury, NJ, one block away from […]
Read More....
---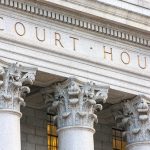 When you are facing a divorce, custody battle or other family law troubles, and would appreciate the convenience of an attorney near the Woodbury Courthouse, call the offices of Henry M. Weinfeld. Weinfeld's office is located on Euclid Street in Woodbury, just a five minute walk from the Gloucester County Courthouse. The convenience of Weinfeld's […]
Read More....
---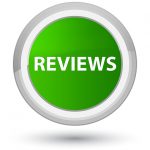 December 22, 2022
At the offices of Henry M. Weinfeld, we understand the importance of giving each client fair and diligent representation. In the age of the Internet and Google, it's easy to earn a bad reputation very quickly. In South Jersey divorce attorney reviews, Weinfeld has had multiple endorsements from clients and fellow attorneys on various sites, […]
Read More....
---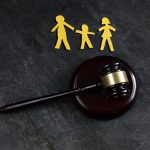 If you are currently in a family-related legal dispute and are in need of South Jersey family attorney services, call the offices of Henry M. Weinfeld. Henry Weinfeld is based one block from the Gloucester County Court House in Woodbury, NJ, and provides legal support and counsel for clients throughout Gloucester, Camden and Burlington Counties. […]
Read More....
---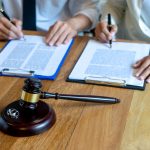 November 19, 2022
Henry Weinfeld, an experienced Deptford divorce attorney, is ready to help you and your partner come to terms civilly. In an event where circumstances require separation, it's beneficial for both parties to choose a professional with a background in leadership effectiveness and situational negotiation, who is also experienced in litigating successful divorces and mediation. Henry […]
Read More....
---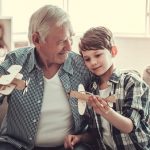 If you are in need of a South Jersey custody attorney for grandparents, try calling the law office of Henry M. Weinfeld. Henry Weinfeld offers legal counsel in all family law matters, including various types of custody disputes, to clients throughout Southern New Jersey. The office of Henry Weinfeld is located in Woodbury, NJ, just […]
Read More....
---