Low Cost Divorce Alternatives in NJ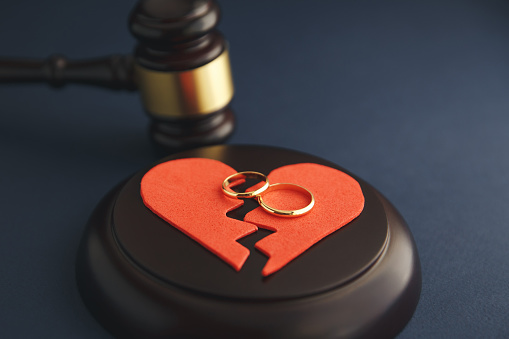 Anyone who has been through a divorce can tell you that the financial burden can be devastating, especially if the divorce is contentious and drags on through the courts. If you and your partner cannot reconcile, you'd be wise to seek ways to keep your divorce costs as low as possible. The law office of Henry M. Weinfeld offers low cost divorce alternatives in NJ, including representation in divorce mediation, as well as skills in keeping parties calm and working towards a resolution.
Divorce mediation is a much less expensive route to cutting ties with your ex, and it is pay as you go, so the sooner you are able to resolve your differences and move forward, the less expensive it will be for both of you. The key to a successful divorce mediation is focus on trust and open communication, and for both parties to focus on resolution and reduced conflict.
Mediation cases, when both parties are amenable, can be resolved in as little as five meetings. During the mediation meetings, you and your partner agree to move forward with the process, seek outside professionals to appraise marital assets, discuss possessions from retirement options to selling your home, and review child and spousal support. In the final meeting, all of the parties review of Memorandum of Understanding (MOU), and ensure that it properly documents the prior decisions.
Henry M. Weinfeld is not just an experienced divorce meditation attorney; he is also trained in the art of conflict resolution. He works to keep both parties calm and to make the process of divorce as quick and smooth as it can possibly be. His high Avvo rating reflects his clients' satisfaction with his representation.
Weinfeld will work with you to gather the information necessary for your divorce mediation meetings, including financial information and custody needs, and he will represent you throughout the process.
Remember that in most cases, the less acrimonious your divorce is, the less expensive it will be for you…and the less stressful it will be to get the process done and to move on with your life. Divorce mediation is one of your better options for low cost divorce alternatives in NJ; it can save you thousands over a traditional divorce.
Get Started With Low Cost Divorce Alternatives Today.
If you'd like to find out more about how you can move forward with divorce mediation, contact attorney Henry M. Weinfeld. Call our office today or use this form to request an inexpensive initial consultation. Weinfeld can help you keep your costs down and move forward with your life.