South Jersey Custody Attorney for Grandparents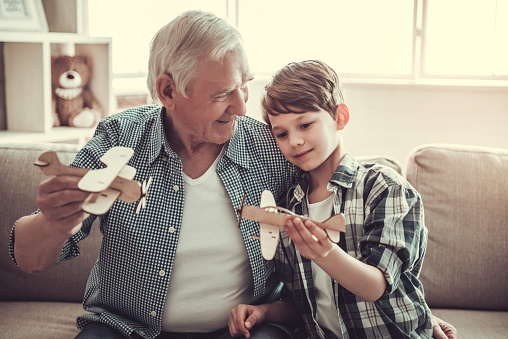 If you are in need of a South Jersey custody attorney for grandparents, try calling the law office of Henry M. Weinfeld. Henry Weinfeld offers legal counsel in all family law matters, including various types of custody disputes, to clients throughout Southern New Jersey. The office of Henry Weinfeld is located in Woodbury, NJ, just one block away from the Gloucester County Family Court.
Custody disputes in a courtroom are every bit as stressful for grandparents as they are for parents, sometimes even more so. In custody battles, parents and grandparents can dispute everything from support payments to pickup and dropoff times. You need professional experience on your side, not just in state law, but in dispute resolution. Henry Weinfeld has a career of experience in both.
Weinfeld handles your individual case through a three-step process:
Assessment. Henry will arrange for a one hour consultation to review the facts of your custody case. He will discuss your history with the child and the degree to which you have played the role of a parent, and review previous agreements and any custody denials. He will examine the timeline of events if you have been denied custody in the past, review your finances and decide if a motion is necessary, based on your situation and relevant custody laws.
Document Preparation. If you decide you wish to draft a motion for custody, Henry Weinfeld will advise you how to properly focus your request and will draft a certification based on your claim. He will attach all relevant exhibits to the document, including affidavits from neighbors, teachers or clergy. From there, we will work together on a strategy that may include a pre-hearing settlement that can greatly reduce your costs. If a resolution is found, we'll draft the consent order and file it in the Court.
Motion and Plenary Hearings. If a judge is on the fence between two parties, Henry Weinfeld will be there to argue your case effectively. Weinfeld understands the importance of presenting facts rather than emotion-based opinions. Provable facts carry far more weight in a judge's decisions. If the judge calls for a plenary hearing, Henry will help you to prepare, including selecting a legal representative for the child.
Contact Your South Jersey Custody Attorney For Grandparents Today.
Henry M. Weinfeld's personal background sets him apart as a South Jersey custody attorney for grandparents. He has experience not just as an attorney, but also in consulting and team leadership. When you need an attorney skilled in dispute resolution and state family law, call the office of Henry M. Weinfeld today for a consultation. Weinfeld will help achieve the best result for you and your grandchild.