South Jersey Family Attorney Services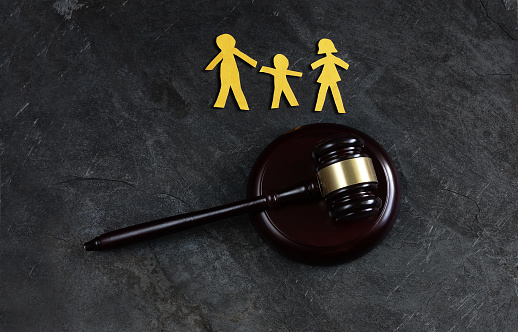 If you are currently in a family-related legal dispute and are in need of South Jersey family attorney services, call the offices of Henry M. Weinfeld. Henry Weinfeld is based one block from the Gloucester County Court House in Woodbury, NJ, and provides legal support and counsel for clients throughout Gloucester, Camden and Burlington Counties. Our firm represents people and their legal rights when dealing with child custody, child support and adoption cases.
When legal problems take over your world, especially when it comes to matters such as divorce, child custody, and other family concerns, it takes an enormous toll. Dealing with everything going on while trying to reach a fair solution for your children is hard enough. You need an attorney that can help you achieve the best outcome and move forward with your life.
Henry Weinfeld understands the overwhelming emotion and stress that people face in family law matters, and he has the background to achieve that best possible outcome for you and your children. He has experience in both the legal and business world, including in situational negotiation skills. He is also certified as a state approved Family Law Mediator. Weinfeld's practice is solely dedicated to providing South Jersey family attorney services.
Your Expert South Jersey Family Attorney Services
Our law office addresses your case with a three-step process:
Assessment. Henry takes the time to meet with you personally to review your case. He'll go over your history and your relationship with your children and review previous legal decisions, including review of previous court orders, the timeline of events, and how you have behaved responsibly as a parent. He will also review your financial situation and determine if a motion is the best course of action.
Document Preparation. If you decide to draft a motion, Henry will counsel you on directing your focus and will draft a claim certification. We will take the time to gather statements and exhibits, to ensure that you have the facts and support from other parties, and help you focus on the essential elements of your case in support of a claim. We can also gather certifications from other parties, including neighbors, clergy and others.
Motion and Plenary Hearings. When parties take their arguments to a judge, you will have facts and evidence to support your claims, establishing believability for your case. Judges place far more importance on provable facts than emotion-based opinions. Your claims must be submitted in advance to be considered by a judge, but the hearing is the time to make your case if a judge is "on the fence".
When searching for South Jersey family attorney services, don't take such vital matters to a large firm that will delegate a junior partner to the case. Henry M. Weinfeld meets with you individually and takes the time to pay attention to the important details of your legal matter. Call or contact the offices of Henry Weinfeld today to achieve the best results and future for you and your family.