Attorney Near the Woodbury Courthouse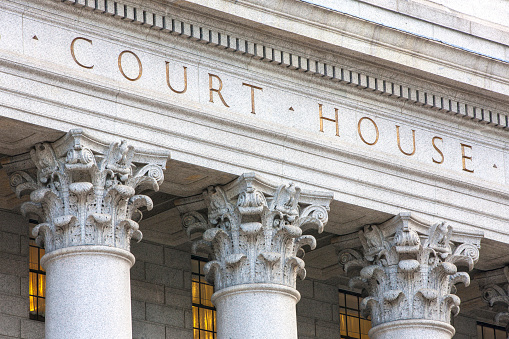 When you are facing a divorce, custody battle or other family law troubles, and would appreciate the convenience of an attorney near the Woodbury Courthouse, call the offices of Henry M. Weinfeld. Weinfeld's office is located on Euclid Street in Woodbury, just a five minute walk from the Gloucester County Courthouse.
The convenience of Weinfeld's office location makes it far easier to meet and discuss legal plans when one is making a courtroom appearance. It's far easier to arrange appointment and pre-appearance discussions, and your mind will be fresh with all of the information you need when entering the courtroom and facing the judge. We can effectively prepare for your courtroom appearances and visits in our offices beforehand, and do it easily without additional trips.
Experienced Attorney Near The Woodbury Courthouse
Henry Weinfeld knows how overwhelming the stress and emotion of divorce and custody matters can be. Weinfeld is a state approved and certified Family Law Mediator with experience in situational negotiation. He has the background, in both the legal and business world, to help you achieve the best outcome at a reasonably affordable cost.
Weinfeld will address your individual case through three separate and important steps:
Assessment. The first step is going over the facts of your individual case. Whether you are dealing with a divorce or custody battle, he will discuss your relationship with your spouse and children, and the events leading to this point. After a review of your finances, he will let you know if a motion is worth your while.
Document Preparation. Should you need to draft a motion for custody or file for divorce, Henry will take the time to tell you where your focus should be and will prepare a certification for a claim. He will work with you to gather evidence and affidavits from others to support your position.
Motion And Plenary Hearings. When a judge is on the fence regarding a family law matter, parties may have a motion hearing to argue their cases. Henry will help you offer up facts and exhibits, which carry far more weight in a courtroom than opinions.
It's Henry M. Weinfeld's mediation and negotiation background that sets him apart from Gloucester County family law litigators. You can view Weinfeld's high ranking on his Avvo page and why his clients have been happy with their services.
In addition, the convenience of having your attorney near the Woodbury courthouse is a great help when it's time to appear in the courtroom. Get started today with an attorney in a convenience location that will represent you fairly and affordably. When you need an attorney to help you achieve the best result for you and your family, contact Henry M. Weinfeld for a consultation.