Gloucester County Divorce Mediation Services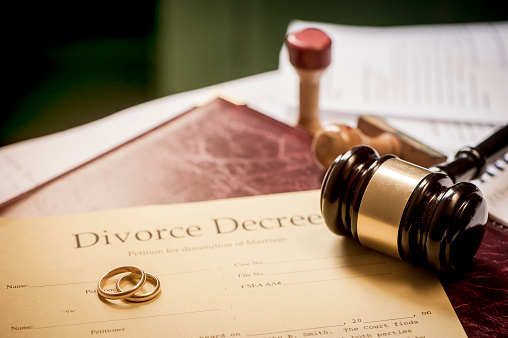 If you are negotiating a divorce and are in need of Gloucester County divorce mediation services, call the law offices of Henry M. Weinfeld. Henry Weinfeld represents clients throughout Gloucester County and Southern New Jersey in matters of divorce and family law issues. His office is conveniently located in Woodbury, NJ, one block away from the Gloucester County Family Court. Weinfeld has a long list of satisfied clients, and meets many of them through referrals.
As anyone who has been through the process knows, divorces can be very costly…especially if they are contentious and drag on for months. There's attorney fees, court fees, and thousands of dollars to lose while ultimately attaining the same outcome a couple could have achieved by simply working things out. If you and your spouse are beyond reconciliation, why not try the path of divorce mediation, and make the process as smooth as possible?
Weinfeld's experience in Gloucester County divorce mediation services can save you a great deal of money, stress and courtroom appearances. If both parties are agreeable to mediation, they can arrange for a divorce to be uncontested and save both in legal fees and immeasurable aggravation.
The Gloucester County Divorce Mediation Services Process
A divorce agreement can be reached through a five-meeting process:
First Meeting: We provide an overview of the process, answer questions, and determine if both parties agree to the terms of the process. The parties can discuss what they have agreed to at this point.
Second Meeting: Before meeting a second time, clients complete a case information statement to establish lifestyle and financial requirements. We also decide if outside professionals are needed to appraise marital assets. We also discuss custody arrangements and parenting plans if children are involved.
Third Meeting: In the third meeting we analyze financial data, including the marital lifestyle included income, debt service and retirement savings. We will discuss possessions and liquidity of assets including the selling of your home and overseeing investment and retirement options.
Fourth Meeting: We decide if child or spousal support is necessary in light of the facts of the case and current law in New Jersey. Here we will discuss division of assets and debts and form a memorandum of understanding (MOU) to be drafted.
Fifth Meeting: Finally, we review the MOU and ensure that it agrees with the decisions reached in prior meetings. If both parties agree to proceed, we discuss the uncontested divorce process.
If you would like to know more about the Gloucester County divorce mediation services at the offices of Henry M. Weinfeld, contact us today to arrange a consultation. Henry M. Weinfeld is experienced and ready to achieve the best results for you and your family.