West Deptford Family Law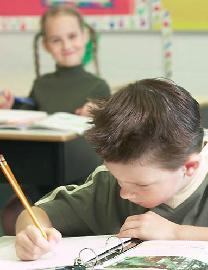 West Deptford family law attorney Henry Weinfeld concentrates on New Jersey family law (NJ fam law) from his Gloucester County facilities. His services as an attorney specializing in family law in West Deptford include work with custody issues, alimony, divorce, child support and other topics of South Jersey family law.
As a top West Deptford family law and South Jersey family law professional, Henry Weinfeld is the person to call for issues of New Jersey family law (NJ fam law).  No other family law in West Deptford team can meet our quality levels.
Call us when you need West Deptford Family Law
If you require West Deptford family law services and want help with any areas of New Jersey family law, contact the leading South Jersey family law operation: Henry Weinfeld, a knowledgeable source for family law in West Deptford.
In certain circumstances, if children establish a bond with a grandparent, or grandparents, the New Jersey Courts will preserve that grandparent's rights to custody or "grand-parenting time." Sometimes, those rights are protected despite the objections of the child's biological parents.
Our initial 1-hour consultation will provide you with an assessment of your case. That will include (but may not be limited to): a) The history of your relationship with the child's parents. b) A review of the history and nature of your relationship with your grandchild. c) A review of any prior and current orders or signed agreements for custody that may be in place, including any grand-parenting time that you have had in the past. d) A specific timeline of the events that occurred prior to your denial of custody, and e) To what degree and extent you have stepped into the "role of parent" in your grandchild's life.
We will also review of your financial status and contributions as they pertain to case. Finally, we will review the "state of the law" with regard to grand-parenting rights, and based on the facts of your case, determine if filing a claim will be worthwhile.