Mutual Divorce Options in New Jersey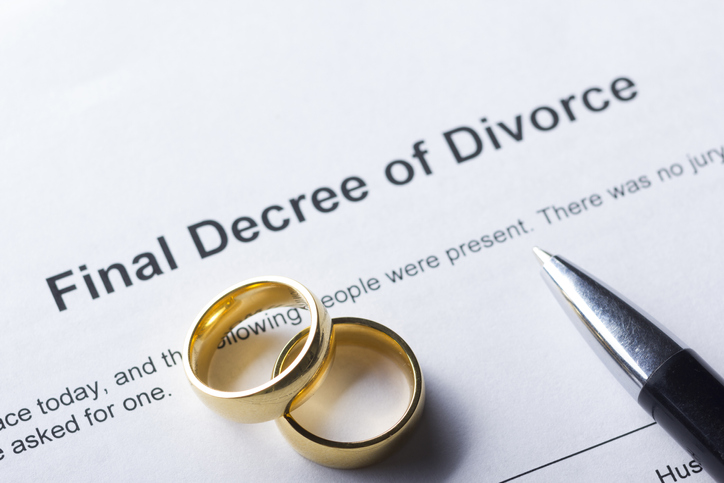 When you and your ex have made a decision to divorce, your goal should be to keep the legal fees of divorce as low as possible. If the two parties are contentious and drag out the legal proceedings, the costs can go sky high and could even break you financially. Should your ex be willing to smoothly end the marriage, consider divorce mediation as an option. The law office of Henry Weinfeld can represent you in mediation and mutual divorce options in New Jersey.
With divorce mediation, both parties should agree to focus on mutual trust and open communication, since the more quickly it is resolved the less expensive it will be. Divorce through mediation, when both parties are working together and cooperating, can be resolved in as few as five meetings:
First Meeting: The parties make an official agreement to move forward with the process, and sign off on a retainer agreement.
Second Meeting: Custody issues are discussed and clients fill out an online individual case statement to establish lifestyle and financial requirements.
Third Meeting: Attorneys analyze financial data, including an analysis of income, debt statements and retirement savings, and identify any issues with mutual assets.
Fourth Meeting: We determine if child support is appropriate under current New Jersey law and create a parenting plan if children are involved. At this point, a Memorandum of Understanding (MOU) is reached.
Fifth Meeting: Attorneys review the comprehensive MOU and ensure that it represents the agreements in prior sessions. We discuss the uncontested divorce options and agree to proceed.
Remember that the less contentious the divorce, the less costly it will be for you and your ex. Mutual divorce options in New Jersey especially can save you thousands over a traditional divorce.
Attorney Henry Weinfeld's office is based in Woodbury, near the Gloucester County Courthouse. He is experienced and knowledgeable both in family law matters and in conflict resolution, part of the reason for his excellent Avvo rating. He is here to help you close this chapter and move on with your life again.
Contact Us For Mutual Divorce Options in New Jersey
If you are interested in finding out more about divorce mediation, call the law office of Henry M. Weinfeld today or use this form to request an inexpensive initial consultation. Henry Weinfeld can help you keep your costs down and move forward with your life.