Small South Jersey Divorce Law Practice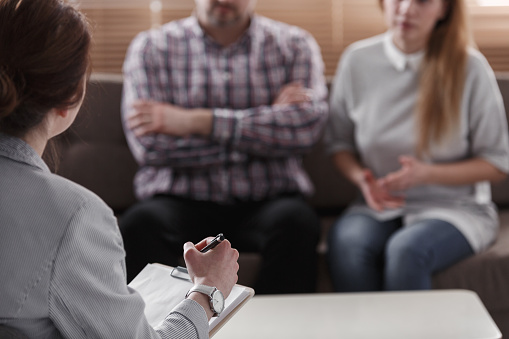 When choosing an attorney, it's important to consider the type of service you'll receive. It's far better to work with an attorney directly, rather than a junior partner from a larger firm who has been assigned your case. When you choose to work with a small South Jersey divorce law practice, your attorney can pay specialized attention to your case and look after all of the necessary details.
In South Jersey, a county superior court judge will be hearing your divorce case. It's important to retain a locally based and experienced attorney to represent you.. Divorces, especially contentious ones, can be extremely expensive, and you will need an attorney who will best represent your case and negotiate as necessary to keep your costs down.
Henry M. Weinfeld is that attorney. Our family law firm serves clients throughout South Jersey, primarily in Gloucester, Camden and Burlington Counties. Our office is located just steps away from the Gloucester County Courthouse in Woodbury. We are a small firm that provides the personal service large firms can't match, and we are responsive to your needs and offer reasonable payment plans. Click here to see Weinfeld's Avvo rating and read reviews from satisfied clients.
Weinfeld's background includes situational negotiation and effective leadership, and he understands your desire to move forward and get on with your life as painlessly as possible. He is also a state approved Family Law Mediator…when both parties are amenable, mediation can be a far less expensive route to finalizing a divorce. If you haven't considered this option, it is highly recommended and could save you thousands.
Our small South Jersey divorce law practice can pay personalized attention to your case, keep both parties moving forward, and help you move on with your life.
Contact Our Small South Jersey Law Practice Today.
Choose a South Jersey attorney that will handle your case directly. Call our office today or use this form to request an initial consultation.