Low Cost South Jersey Divorce Lawyer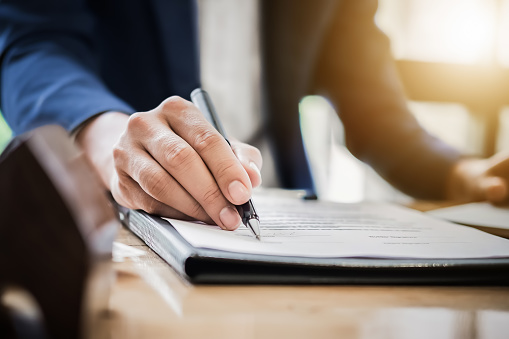 If you and your partner are unable to reconcile and have chosen to divorce, finding a capable low cost South Jersey divorce lawyer to represent you is probably a top concern. Anyone who has been through a difficult divorce can tell you that the financial strain is often devastating. Divorced persons find themselves paying alimony and child support, often having their wages garnished as a result. Making matters worse is when divorces are contentious and drawn out…resulting in mounting legal fees that often lead to bankruptcy or worse.
If two parties are unwilling to compromise and resolve their issues, the stress of lengthy court battles becomes debilitating for both sides. Most divorcing people simply want to get on with their lives and do what's best for the children. Attorney Henry M. Weinfeld understands your need to keep your legal costs as low as possible, and he is dedicated to helping his clients resolve their issues and move forward.
Weinfeld is experienced not just in legal matters involving South Jersey divorce and family law, he is also experienced in dispute resolution. It is vitally important to keep emotions under control and work toward a solution. Weinfeld's business background includes effective leadership and situational negotiation, and he keeps both parties calm and focused in emotionally charged divorces. His success in such cases is one part of the reason for his high Avvo rating.
Weinfeld can also represent you in a divorce mediation, a far less expensive alternative to traditionally litigated divorce. With mediation, you and your ex-spouse can officially end the marriage in as few as five meetings, and move on with your lives without the financial and emotional strain of court battles. It is highly recommended to choose mediation to save on legal fees if both parties are amicable.
Reach Out To A Low Cost South Jersey Divorce Lawyer Today.
When your marriage is ending, you have enough on your mind. Keep your costs down as much as possible by choosing Henry M. Weinfeld as your low cost South Jersey divorce lawyer. Your divorce shouldn't break you. Contact our office today for a consultation and see how we can help.