Experienced South Jersey Divorce Lawyers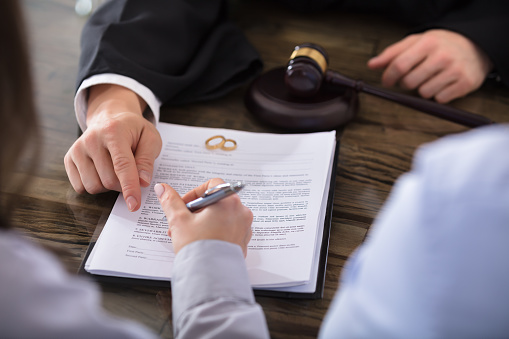 When you are searching for experienced South Jersey divorce lawyers, your goal should be to find an attorney who can resolve your divorce with as little pain and expense as possible. Try calling the offices of Henry M. Weinfeld to represent you in this difficult time. Weinfeld's office is conveniently located in Woodbury, NJ, just steps from the Gloucester County Courthouse.
In South Jersey divorce cases, the arguments are heard by a superior court judge in the county where you and your ex reside. It's important to hire an attorney who is experienced in gathering evidence and following legal procedures. It's equally important that your attorney understands how to keep both parties calm and focused towards the best solution in what can be emotionally charged situations.
In addition to operating his successful law practice since 2005, Weinfeld has experience in private industry, helping individuals, groups and corporations resolve their conflicts. He has also participated in classes in Leadership Effectiveness Training and Situational Negotiation Skills.
If you are hoping to avoid a costly and difficult divorce, you should seek to resolve custody, financial and other matters without going to trial. When divorces go to trial, they become far more expensive, requiring an attorney's time to properly prepare evidence, review the facts of your case, and construct a successful strategy for your benefit.
Henry Weinfeld – Your Experienced South Jersey Family Law Attorney
Henry Weinfeld is a New Jersey State Approved Professional Family Law Mediator. He is skilled in divorce mediation, which can save both parties thousands of dollars over a traditional divorce. While he is prepared to take your case to trial if all other options have been exhausted, he can also guide you through a less expensive and less stressful mediation process.
It's not enough to search among experienced South Jersey divorce lawyers. For your peace of mind and financial situation, choose an attorney with experience in conflict resolution too. Contact Henry M. Weinfeld today for your initial consultation. He can help you move forward with your life again.