South Jersey Lawyer Specializing in Adoption Cases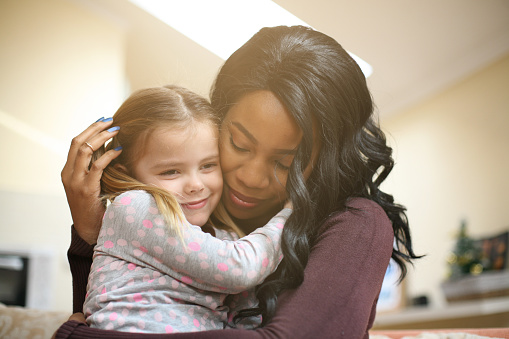 When you need a South Jersey lawyer specializing in adoption cases, call the law offices of Henry M. Weinfeld. Weinfeld is based near the Gloucester County Courthouse, and he represents clients throughout Gloucester, Burlington and Camden Counties in family law matters.
If you're currently considering adopting a child, or are contemplating the painful process of giving your child to a loving and safer home, you know it's a huge and stressful time. It's difficult enough dealing with all of the emotions, but you could need legal assistance as well. It's vital to have all of your legal ducks in a row and ensure that you are backed by the facts and are compliant with state laws.
State adoption laws are complex, and often cases require dispute resolution. Henry Weinfeld is not only a state-approved family law attorney with knowledge of the legal process regarding adoption, he comes from a business background that includes situational negotiation experience. Weinfeld's expertise, not just in dispute resolution but in mediation, is why he has a long list of satisfied clients and referrals.
Henry M. Weinfeld will handle your adoption case through a three-step process:
Assessment. We begin with a consultation, where we review your parenting history and adoption goals, and identify any issues that may complicate the process. We then go over the timeline and what to expect. At the conclusion of this phase, we'll have a clear plan on how to proceed.
Document Preparation. We'll make sure that all the necessary paperwork gets filed, including the verified complaint for adoption, a certificate of verification, and an affidavit of circumstances among others. We ensure that a final agency investigative report is required along with the home study and evaluation, and we'll ensure that the agency completes the work in a timely fashion.
Preliminary and Final Hearings. Weinfeld will represent you as adoptive parents to see that the judge sees the true facts of the case and is more likely to rule in your favor. Once the adoption is granted, we prepare a final decree of adoption and work towards obtaining a new birth certificate for your child.
Contact Your South Jersey Adoption Lawyer Today!
A South Jersey lawyer specializing in adoption cases should not only be aware of numerous statutes and how to make an effective legal argument, but also be able and willing to resolve conflicts and disputes.
Henry Weinfeld's background and experience are the difference. Contact our office today for a consultation and let us achieve the best result for your family.