South Jersey Lawyer To Draft A Living Will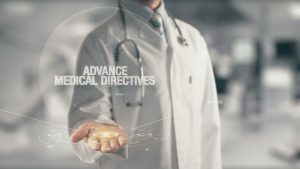 If you need a South Jersey lawyer to draft a living will, call the offices of Henry M. Weinfeld. Weinfeld's office is in Woodbury, NJ, and he represents clients in family and estate law throughout Gloucester, Camden and Burlington Counties. Weinfeld has a long list of satisfied clients and maintains a consistently high rating on the Avvo website.
The importance of a living will cannot be overstated. Should something happen to you, your spouse or family will need protection that a will, a living will, or power of attorney provides. If you are incapacitated and cannot make medical decisions for yourself, a living will is an established document that legally leaves those decisions in the hands of loved ones that you have chosen.
It's also important to choose an attorney with a strong reputation with both clients and other attorneys. Henry M. Weinfeld has been practicing for over 15 years, and he has earned multiple compliments for his work. You can read positive reviews and testimonials about Weinfeld on his Avvo page.
South Jersey Living Will Law Services
Henry Weinfeld will review every important aspect of your living will. He'll discuss with you what kind of medical treatment you do or do not want, how comfortable you'd like to be, how people should treat you and what you want your loved ones to know about your condition. We'll determine who will be in charge of making care decisions for you when you can't, and we'll also go over your religious affiliations and internment plans.
Once the review is complete, Henry Weinfeld will draft the official documents and review them with you, on the phone or in person. When it's time to sign the document, we'll arrange for its signing with two witnesses. This can be done in your home or health care facility. The fee for the entire process generally falls at $500, although this can change based on the complexity of the matter.
If you need an affordable and experienced South Jersey lawyer to draft a living will for you and your family, don't wait. Contact the office of Henry M. Weinfeld today and help provide your family the protection they need.