Gloucester County Custody Lawyers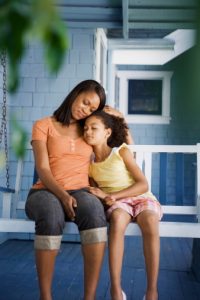 If you are searching for Gloucester County custody lawyers with professionalism and experience, try the law offices of Henry M. Weinfeld. Henry Weinfeld provides legal counsel for clients involved in divorce, custody and child support disputes, and other family law issues in Southern New Jersey. Henry serves clients throughout Gloucester, Camden and Burlington Counties and his office is located in Haddon Heights,
As a parent, you know the emotion and stress of resolving custody disputes in a courtroom. Even simple disputes such as pickup and drop-off times can require legal assistance to resolve, and greater disputes can also lead to parental alienation and requests for custody.
Henry Weinfeld understands that the most important thing to you in this situation is what is best for your children. You want to simply represent your position, resolve the matters as best as possible, and move forward. Henry Weinfeld's background enables him to excel at conflict resolution, and he can help you work towards a better future for you and your children.
Henry Weinfeld's Gloucester County Custody Lawyer Services
Henry Weinfeld handles your cases through a three-step process:
Assessment – Henry will meet with you for a one hour consultation and go over the facts of your case. You'll discuss the history of your relationship with your child, reviews of prior agreements for custody, and/or events leading to your denial of custody. We'll also review your financial situation and the current state laws, and determine if a motion is advisable. We consider all of the angles of your relationship with your child, from parenting time you had in the past to the extent you have acted as a parent to your child.
Document Preparation – When needed, we will draft a motion for custody. This motion must be in writing, and you may be providing anywhere from three to 15 pages of details about your case. Henry will advise you on where your focus should be and draft a certification to support your claim. We'll attach any exhibits to support your certification, including documents from other parties such as neighbors, teachers and clergy.
Motion And Plenary Hearings – At a motion hearing, which typically happens 24-30 days after filing the motion, the parties show up and potentially argue their case if the judge appears to be on the fence. The court will not consider anything that is not already submitted in advance. In this stage, it is very important to present facts and establish believability, rather than sharing your opinion. We will present your case based on facts and exhibits, which carries far more weight with judges.
Henry M. Weinfeld's professionalism and his personal manner is what sets him apart from other Gloucester County custody lawyers, many of whom are large firms who delegate cases to junior partners. In addition to holding three graduate degrees, he attended classes in Leadership Effectiveness Training, KT Decision making, and Situational Negotiation Skills. Clients with complex financial issues benefit from analytical skills learned during his MBA program and practice in private industry. With experience in marketing, technical consulting, team leadership/building, sales and account management, strategic business planning, Henry has developed real world exposure to problems and issues between individuals, groups and corporations.
When you need an attorney who works with you directly and pays attention to detail, call Henry Weinfeld for a consultation. Henry will work for the best outcome for you and your children.