Camden County Custody Lawyers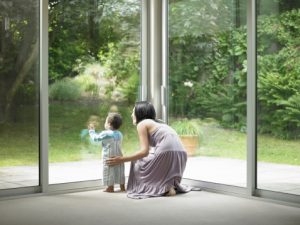 If you are looking for Camden County custody lawyers that can represent you for a reasonable fee and offer personalized service to your legal needs, try calling the law offices of Henry M. Weinfeld. Weinfeld is based nearby in Haddon Heights and represents clients throughout Southern New Jersey in family law cases such as child custody, support disputes, and divorce and alimony settlements among others. Weinfeld is a New Jersey State Approved Professional Family Law Mediator, with a long list of satisfied clients.
Custody situations can be beyond stressful and painful. In a divorce or breakup, the dispute over the children is often the most difficult of challenges. It's bad enough to think you are being treated unfairly, but you still want the best for your children going forward, and of course you want to be in their lives as much as possible.
Camden County custody lawyers need to be well familiar with family laws and court workings in the state of New Jersey and in Camden County. Weinfeld's experience not just as an state family law-approved attorney but also in technical consulting and team building in the business world make him a capable choice in matters of family disputes.
Our Camden County Custody Law Process
Henry M. Weinfeld will go through your case with a three-step plan of action:
Assessment. Henry will meet you for a consultation to review your case. He'll deliberate with you over your relationship with your child, previous decisions regarding custody, along with circumstances that led to revoking or denial of custody. Henry will review your situation with regard to how you have acted as a parent to your child in the past and to what degree. He'll also go over your financial stability and contributions, and help to determine if a motion would be appropriate.
Document Preparation. Should you draft a custody motion, Weinfeld will direct your focus for your motion and prepare a certification for your claim. Your motion must be submitted in writing, and you should offer anywhere between three to 15 pages of details that are relevant to the case. He'll gather exhibits and evidence with you for your claim, including affidavits and supporting documents from neighbors and other witnesses.
Motion/Plenary Hearings. When the opposing parties appear in court to argue the case, Weinfeld will present your case based on facts and evidence rather than opinions, which is vitally important in establishing believability. The court will not consider anything that has not been officially submitted in advance. When the judge is on the fence, it is important to offer factual information rather than emotions…judges almost never care about your opinion.
Henry M. Weinfeld wins cases by building credibility, and he does so by personally attending to your case. It's the professional and personal manner that sets Weinfeld apart from other Camden County custody lawyers, many of whom are junior partners represented by a large firm. When you're looking for an attorney who will represent you fairly, call Henry Weinfeld for a consultation. Henry will help achieve the best result for you and your children.